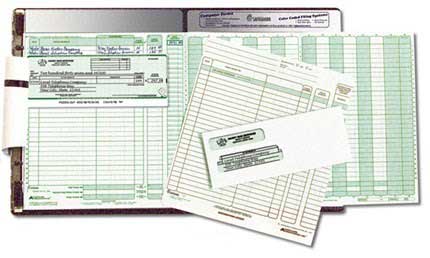 One-Write System

Enjoy one-write check writing and record keeping in one compact unit. Shingled checks align with journals to record up to 300 entries automatically. No more loose papers to get lost. No more rewriting on check stubs. No more transcription errors. And statement reconciliation is easier than ever. Double-window envelopes show the return address and addressee from each check.
Already have an One-Write System? Our replacement checks can probably save you money. They are compatible with most major manufacturers.

Starter Systems Include:
300 shingled checks
200 double-window security envelopes
25 journals (300 check entries, 12 months of income and summaries)
1 pegboard
Call or e-mail us today for more information or to place an order!